Volunteering is a fantastic opportunity to expand your social circle by networking with other volunteers, employees and employers. Networking can prove crucial when finding a new job or taking the next step in your career. Its all about who you know!

Networking isn't necessarily just people you have met in person but it can be anyone you have exchanged a phone call or an email with too. It is a great idea to have a large number of professional contacts which you have met through volunteering who you can ask for any leads on other jobs and in return, they can rely on you!
Powered by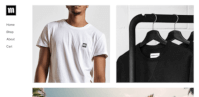 Create your own unique website with customizable templates.